While cryptocurrency is slowly but surely becomming popular due to varous blockchain games popping out throughout the internet. People are becoming more and more curious, indulging themselves into a new realm of excitement.
10 years ago, monetizing games was just a dream for most of us gamers, but the bittersweet effect of the pandemic bore fruit to a new and widespread discovery. The age of NFT GAMING – where people are now able to easily monetize their digital assets. NFT's are non-fungible tokens, unique due to a certain serial code it posesses. Usually, the lower the number it has, the higher the value. These digital assets such as images, 2D or 3D art can sometimes unlock certain cryptic messages or access to different experiences, it later evolved into game assets in the likes of Axie Infinity, The Sandbox, and others.
I first knew about NFT's when it was introduced to me by a friend as a game asset, but unlike the common game assets that you and I have probably gotten used to, there are NFT's that are far more valuable and rare. These are called "LAND" NFT's. These lands are poised to be more valuable than your average token. It practically gives you the right to own a certain piece of a game. A piece of the "METAVERSE" in which you and I can call home.
How to Buy the Sandbox Land
The first LAND NFT I owned was from The Sandbox Game, a prestigious company which aims to be the biggest METAVERSE of all. In The Sandbox, there are over a 160 thousand parcels that are offered to people like you and I. These parcels are called "LAND NFT's", and once you OWN LAND in the Sandbox, you are welcomed as a fellow LAND OWNER who have voting rights on how the game & its vision of the metaverse progresses.
Having LAND gives you the power to control what happens next in a player driven economy. From the recent months I've learned learn that The Sandbox is not just a game. IT can be a business, a game, an art gallery, and so much more. People also made their lands to become a safer place where they can build a community. Individuals can choose to be anonymous through their avatars, free from discrimination and hate, free from the shackles of society. Or simply a meeting place for your friends accross the world.
As of writing there are different ways to earn the title of "LAND OWNER" in The Sandbox Game:
Wait for an official Land Sale from The Sandbox. Where you will need to pay certain amount of $SAND tokens – their native crypto currency.
Purchase them from a decentralized exchange market such as Opensea with ETHEREUM, WETH, OR of course SAND.
Buy Peer to Peer through, Opensea (feature to reserve a sale for a certain individual's crypto wallet). You can see listings in The Sandbox's Discord Channel where people are sometimes crazy, but very much helpful.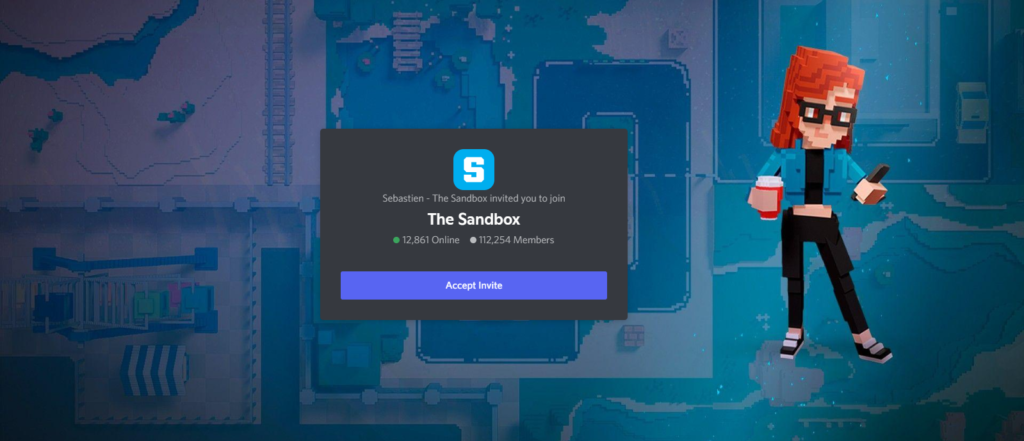 Once you are a Land Owner, you can then hop-in into the inner circle where fellow land-owners chat to lead the development of the land experiences.
Some of the things you can look forward to as a land owner are renting out your land, collaborating with fellow land owners to build experiences, or simply flipping the land you bought for a higher price (capital gains). Currently, the price has multiplied tenfold from when I bought it. It's quite CRAZY for a game that's just about to begin! Now I leave you with this guide hoping to see you as a fellow land owner or as a visitor of the experiences we have prepared for you.
Oh and here's the teaser of a game I created with 1 parcel of land: (Enjoy!)
P.S. Above article is not to be considered a financial advice. Please do your own research and invest at your own risk.