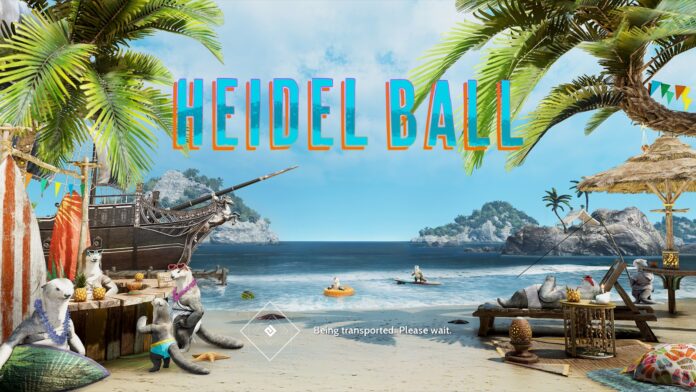 Just a quick post for the list of HEIDEL BALL 2021 COUPONS – for people who missed the event.
Event Date: June 19, 2021 (4PM GMT+8)
Youtube Link: https://www.youtube.com/watch?v=IA8iPNMdUfk
Here's the coupons and the list of rewards you can get.
ADVI-CEOF-HEID-EL21 = +150 Advice of Valks (For higher upgrade chance)
WAVE-OFCR-ONST-ONES = 500 PCS CRON STONES (For safe upgrade)
WAVE-OFPI-RATE-LOOT = SLIPPERY SCALLYWAGS TREASURE CHEST (Contains: T8 golden horse, Crimson Dragon Pet, 300 caphras stone, 500 cron stones, 7-day Old Moon Pack – valupack / kamasylve blessing /secretbook of old moon effect)
WAVE-OFEX-CHCO-UPON = 1 MAIN, 1 SUB, AND 1 AWAKENING WEAPON EXCHANGE COUPONS (Sample: Exchange weapons of Musa to Striker same upgrade)
SEEW-HATI-SWRI-TTEN = FINE ACCESSORY BOX III
THE1-00WA-SWOR-THIT = 5x ITEM COLLECTION SCROLLS (Blue) / 3X FOOD BUFF (LARA'S WARM BLACK TEA)
update!!!!! (as of patch 06/23/2021) PA is giving J's Hammer of Loyatly x1 here's the code:
2021-HEID-ELHA-MMER = 1x J's Hammer of Loyalty (Safe upgrade no matter how much cron it costs)
CORS-AIRO-URLE-ADER = Wacky Tacky Frio Transformation Scroll (7 days)
BY the way, we also got some nice stuff in the Mail from the event in addition to the ones above:
Check your mail now as I think it only is redeemable up until July 28, 2021.
Rare Tungrad Accessory Box (Chance for up to DUO Tungrad Accesories)
200 Cron Stones
Mystical Artisans Memory Bundle (artisans memory, memfrag, cron stones – chance to get as high as 200 artisans memory)
100 Caphras Stones
10 [Event] Shining Shakatu Seal
Advice of Valks (+80)
50 Mysterious Blue Conch
2x Family Inventory +1 Expansion Coupon
100 Cron Stones (Again)
5x J's Special Scroll (100% drop rate)
Once the items are received, for the items from HEIDEL BALL 2021 COUPONS you can redeem them from mail until July 31, 2021.
For SEA Players such as myself, you can redeem them HERE then get the items on your in-game mail.