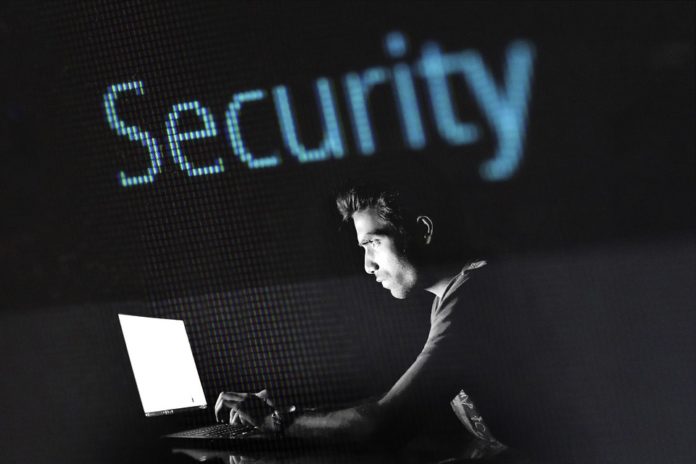 Do you want to know how to create a password protected folder and conceal it as a VIRUS?
This hack has 5.2 easy steps to follow. Try it out and satisfy the urge to keep your files secured from people who don't really know how to crack code. 
This works on a USB or an EXTERNAL HARD DRIVE. You can only use this trick when accessing a windows PC.
How to Create a Password Protected Folder using a batch file.
STEP 1:
CHOOSE YOUR PREFERRED LOCATION. You can bury this deep into a series of folders, if you wish to REALLY REALLY secure your files. 
USB, EXTERNAL DRIVE, or even your DESKTOP can be used as a location.
STEP 2:
Open an untitled NOTEPAD.
Shortcut to run notepad: Hold Windows Button and press the letter "R" on your keyboard then type in: "notepad"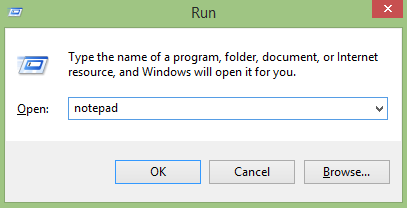 STEP 3:
On the UNTITLED NOTPAD, Copy and Paste this code: (FROM cls to :End)
cls 
 @ECHO OFF 
 title RVIRUSV1 
 if EXIST "HTG Locker" goto UNLOCK 
 if NOT EXIST Private goto MDLOCKER 
 :CONFIRM 
 echo Are you sure you want to lock the folder(Y/N) 
 set/p "cho=>" 
 if %cho%==Y goto LOCK 
 if %cho%==y goto LOCK 
 if %cho%==n goto END 
 if %cho%==N goto END 
 echo Invalid choice. 
 goto CONFIRM 
 :LOCK 
 ren Private "HTG Locker" 
 attrib +h +s "HTG Locker" 
 echo Folder locked 
 goto End 
 :UNLOCK 
 echo Enter password contaminate current directory with rvirus_v1 
 set/p "pass=>" 
 if NOT %pass%== defaultpassword101 goto FAIL 
 attrib -h -s "HTG Locker" 
 ren "HTG Locker" Private 
 echo Folder Unlocked successfully 
 goto End 
 :FAIL 
 echo Invalid password 
 goto end 
 :MDLOCKER 
 md Private 
 echo Private created successfully 
 goto End 
 :End
STEP 4:
CLICK: FILE > SAVE AS
FILENAME: Your preferred "VIRUS" name .bat (For this I named it "rvirus.bat")
SAVE AS TYPE: Change this to ALL FILES.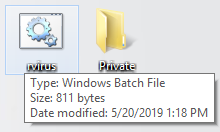 STEP 5:
Now you have a working batch file (concealed as a virus). Upon clicking the batch file for the first time, it will automatically create a private folder in the location you've chosen. Default password: "defaultpassword101".

What's next? Change your PASSWORD OR the LOCK/UNLOCK prompts. Here's how:
step 5.1:
Navigate to the batch file. Right click > EDIT. You need to have administrator access to do this.
step 5.2:
A notepad will appear. You can go ahead and modify the settings.
LOCK & HIDE PROMPT
= echo Are you sure you want to lock the folder(Y/N)
RELEASE & SHOW PROMPT
PASSWORD
How to use it?
Click the batch file. (RVIRUS / Whatever you named it)
First time clicking it will automatically create the PRIVATE FOLDER.
Save files on the PRIVATE FOLDER.
If you want to close it click the BATCH FILE again.
A "LOCK/HIDE" prompt will appear. Type "Y" to hide the folder or "N" to cancel.

Here's an example:
It's just a matter of locking and unlocking the folder by clicking the batch file.
IF you like this post, please share on facebook. Subscribe here by creating a free account. (sign-in / join).