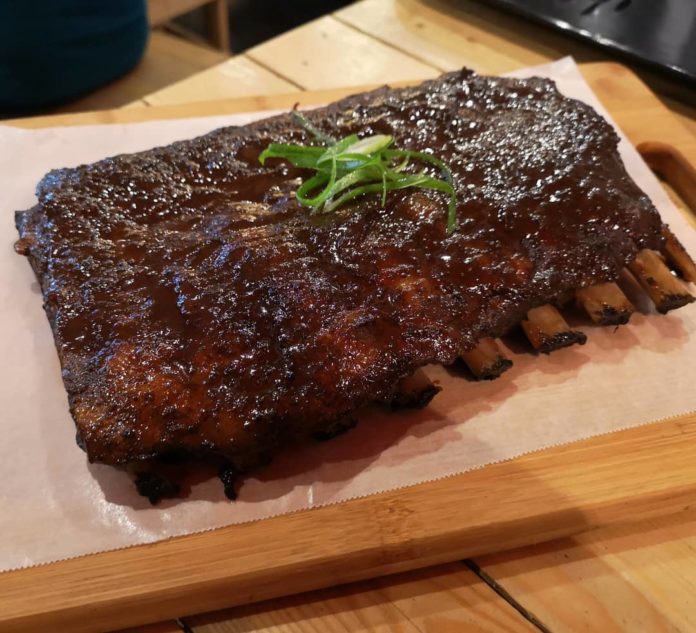 Are you hungry? Well after reading this article, you just might be. We've recently discovered a place nearby our humble abode that serves a hefty portion of mouth watering smoked ribs. Smoked Rib Everyday at Moonwalk Paranaque! For a very reasonable price, you can treat your family with a full rack of smoked ribs enough to serve a battalion.
P.S. Featured image is a plated version from their FB Page and our order below is the FULL MEAT TAKE-OUT VERSION! Extra on the Barbecue sauce. Hahaha..
The Story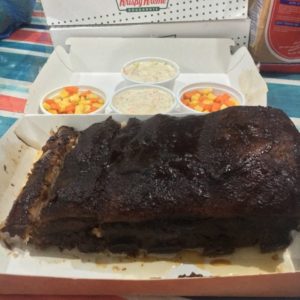 The search for nearby delicious takeout's started when me and my wife bought a condo in Moonwalk Parañaque. We sometimes found ourselves too tired to cook or just too hungry to wait. At times, we spoil ourselves with some comfort food to-go.
This article also commemorates father's day as I am soon to be a dad! At the same time, my in-laws visited to celebrate their birthday at our place.
Smoked ribs has been one of my favorite dishes ever since I was a kid. Because of this, we agreed to try out a FULL RACK from "Smoked Rib Everyday". Their stall is located at Moonwalk's new tambayan "Tara Food Trip" (175 Armstrong Ave., Cor. E. Rodriguez Ave., Barangay Moonwalk, Parañaque city).
How it Tasted
As a self-taught cook, I tend to try out various dishes, looking for different ways to serve food. When I tried out this dish, I was surprised by its tenderness. It was almost as if I was slicing a slab of Kobe Beef!
Upon tasting one slice, I felt a heavenly sensation as I close my eyes trying savour the flavor. Even if I wasn't hungry at that moment, it made me gobble up two slices in minutes. Undoubtedly, it was really well cooked! The meat was so soft and the barbecue sauce was mouth watering. Even my wife, who wasn't a fan of Ribs was very satisfied with the flavor.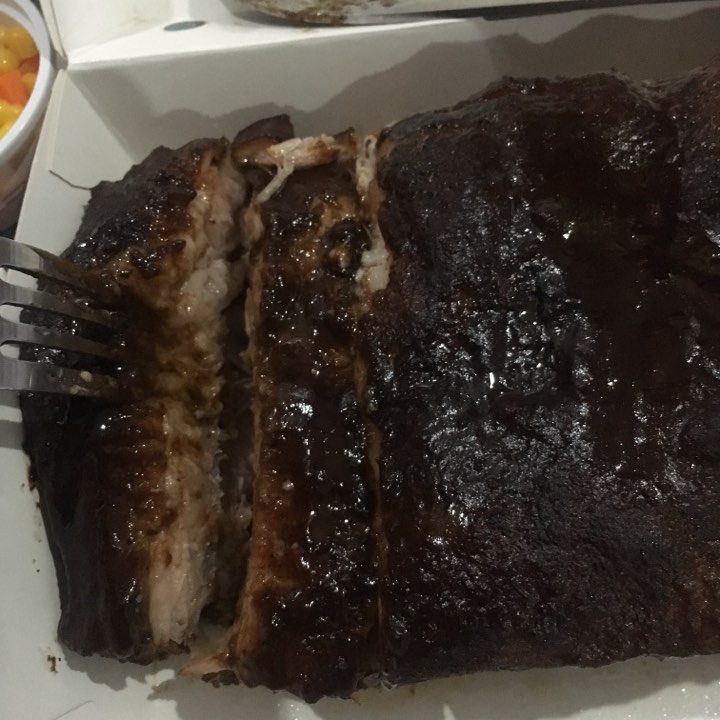 Ordering the FULL RACK worth Php 800.00 comes with 4 side dishes, you can choose from the following:
Corn & Carrots
Coleslaw
Mashed Potatoes
Rice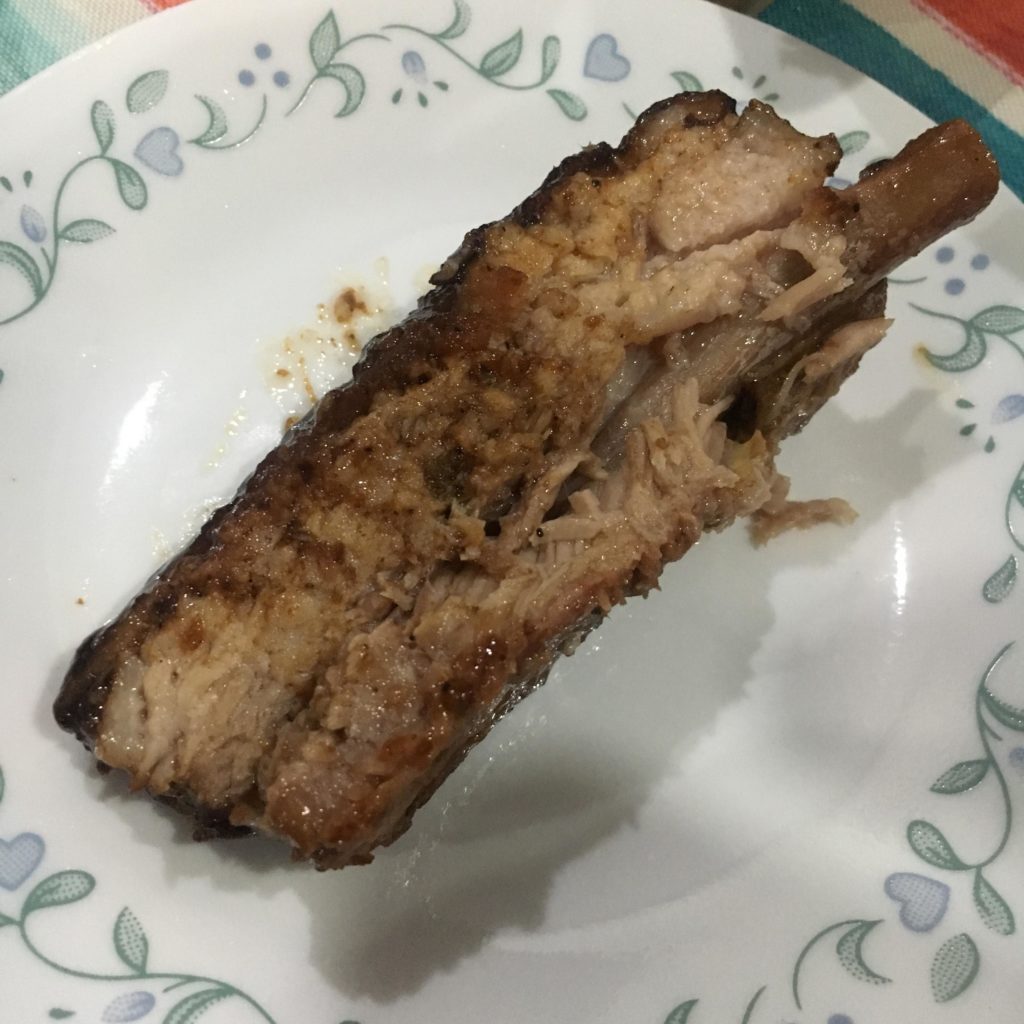 The Menu
When I went to their place, I took a photo of their menu. They offered Half Rack and Quarter rack of what I've ordered. They also have Steaks and Buffalo Wings! Check it out below.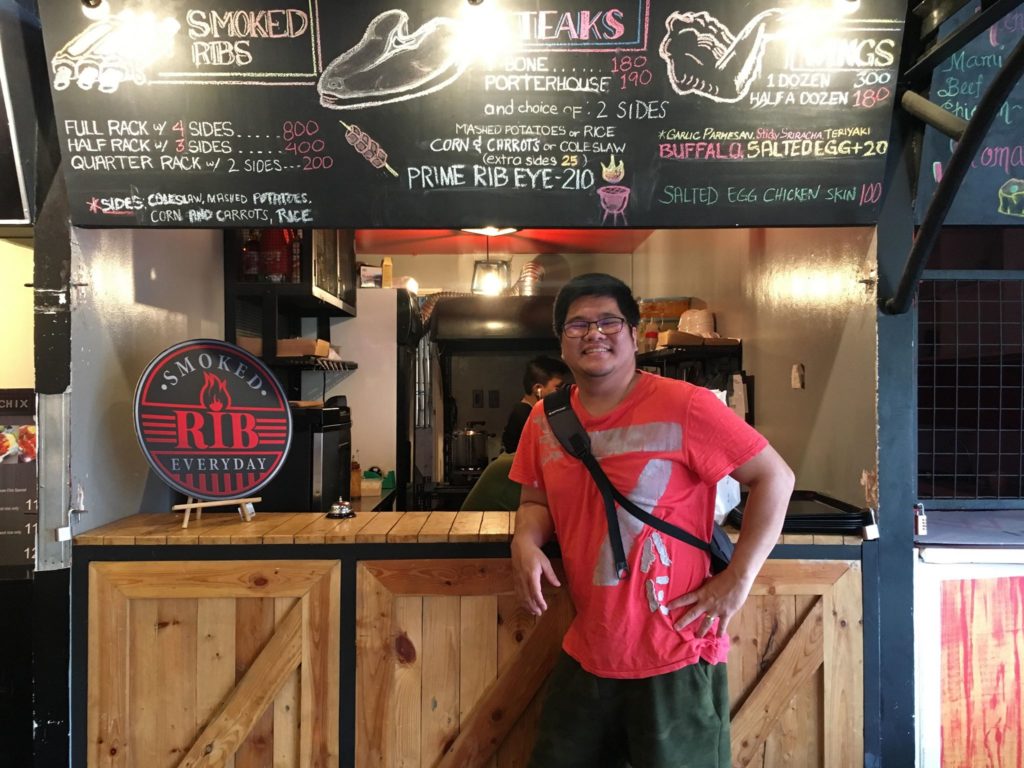 Conclusion
"Smoked Rib Everyday" is considered a shining gem in our list of comfort food near Moonwalk Parañaque. Their dishes are great with or without rice & with or without beer. What they offer is truly something that couldn't be found easily. Satisfaction.
We at listseed.com definitely consider their shop a great find from our food adventures.
Shout out to Chef Biboy Rafallo, Ivan Cacao & Jarold Enriquez for giving everyone the opportunity to taste their Rib-Slab-Masterpiece.
Follow their FB page at https://www.facebook.com/smokedribeveryday/
Contact them @ 09272059064 For orders and reservations.