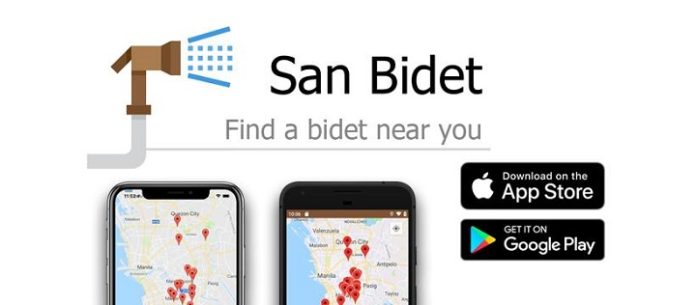 When nature calls there are two basic things that you often look for, a clean toilet and a good roll of tissue paper. Having a bidet installed in a public toilet has long been regarded as a luxury. It is something that you hope you would find in times of need.
Lawrence Velasco, a young Filipino mobile application developer is known by his family and friends to be very "makulit". He created a simple yet revolutionary app that helps you take care of your shitting needs.
He took his experience with public toilets into account and thought that sharing bidet locations can be very useful for people. The comfort and after-poop freshness that this toilet appliance offer is definitely incomparable to a mere tissue paper.
Introducing: SAN BIDET
(English translation: Where Bidet?)
SAN BIDET is a free mobile application available in APP STORE and GOOGLE PLAY STORE (Apple and Android Devices). The application practically gives you the opportunity to engage in a more luxurious way of taking a dump.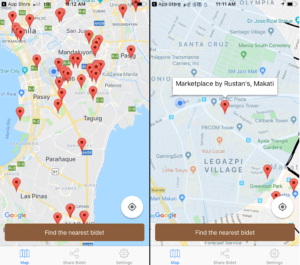 On the app interface, you will be greeted by a map with pins that shows where a bidet can be found. The locations are most likely public toilets around the nation. For dire situations, it also has a feature to quickly find the nearest toilet with a bidet installed.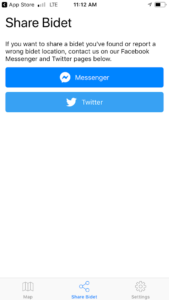 Users can also contribute to the community by sending a new-found location of a bidet or reporting a wrong bidet location via Twitter / Facebook Messenger. The author regularly updates the data by adding locations as to where this wonderful attachment can be found. 
Downloads & Ranking
For the first two days, the SAN BIDET (currently less than 50 MB in size) garnered a whopping 6,000+ downloads and RANKED TOP #2 on the charts for free navigation apps. It is loved by netizens in the Philippines and hopefully later, other countries as well.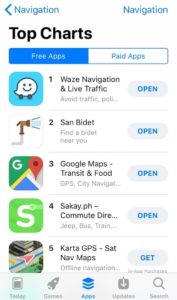 Conclusion
All in all, it's a simple yet great app to have if you want additional comfort and satisfaction for your pooping needs. Download it and share your thoughts about it. Don't wait for the shit to hit the fan. 🙂